Children's Farm and Shop Helps Farmers
Agriculture and farming is the main source of income for many Ugandan families living in rural communities.
Over 99% of people in Bwindi, in particular, earn from farming or a related business.
Unfortunately, many troubles and challenges exist. Small holder farmers lack access to basic farming necessities such as tools, seeds, fertilizers, pesticides and animal feeds. This ultimately affects their produce and naturally, their income. Many live in desperate poverty.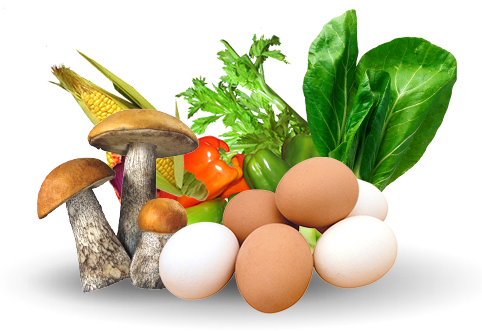 To assist, Bwindi ECO Children Uganda has launched a demonstration farm and shop in order to help local farmers.
Along with helping them gain access to basic farming resources through loans, BECU is also helping farmers sell their produce in tourist camps and local markets at fair prices on their behalf.

Some of the local produce BECU has helped sell includes eggs, vegetables, mushrooms and other items.
By increasing demand for the produce and aiding them with their farming resources, more and more Bwindi farmers can adequately provide for their families.
Buyers who shop with Bwindi farmers aren't just buying vegetables, they are ultimately helping us save and improve the lives of Bwindi children.