LivingStone International University

We are blessed to have established a wonderful partnership with LivingStone International University (LIU), a unique organization providing a modern education in an African context. LIU prepares students to become the future leaders of Africa both professionally and spiritually.
LIU currently has five areas of academic study and over 300 students enrolled. It serves students from 10 different countries.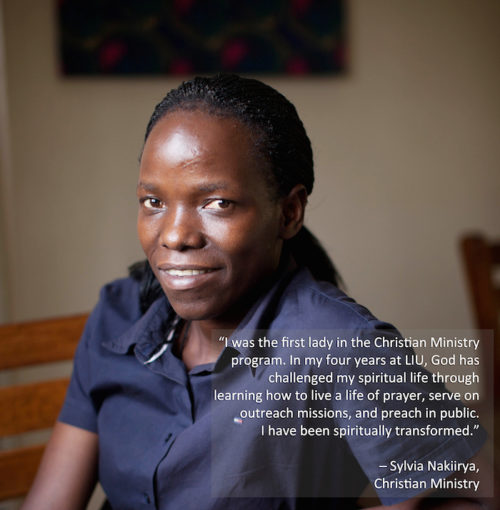 Financial Planning For the Future
Our partnership with LIU is a unique opportunity for students to leave a safe place of mission and purpose and enter another atmosphere to expand their knowledge, opportunities, and spiritual journey in an African context by Christian mentors and professors.
To help make this partnership possible, students rely on support from various sources, including financial partners like you. We invite you to consider supporting one or more students, and giving them the opportunity of a lifetime to become a future leader of the nation of Uganda.
How It Works
Support a student who is already attending LivingStone – your funds will go toward the student's eduction.
Build a primary school student's college fund – your funds will go into an savings or investment account for the student until he or she is ready to attend LIU. The funds will then be used to pay for college expenses. 
"Education is the most powerful weapon which you can use to change the world."
— Nelson Mandela