Give a Goat, Chicken or Medicine and Save Lives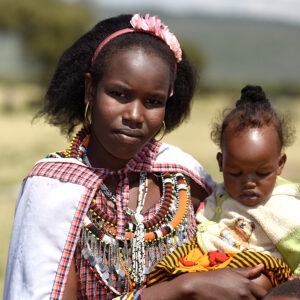 Tourism has been a large source of income for so many people in the Bwindi area for many years. The COVID pandemic has shut down that tourism and left many people struggling with no way to earn an income. Alana, right, is one of these people who are in a very desperate situation because of the loss of income. Before COVID, Alana worked in the tourism industry, but now she has no way to take care of her children. Your gift of goats or chickens today will help Alana with much needed milk or eggs for her children and help her earn an income through selling.
We at Bwindi Uganda Children Charities are excited about the holiday season. The season will give us a chance to help people like Alana and the orphans and vulnerable children and children at Bwindi ECO Children Uganda.
Will you help?
Other shortages the Bwindi community faces are the shortage of much needed medicine. The cost is affordable, but the impact is great.
 Goats+Food

$50 each
 Chickens+Food

$20 each
 Medicine Pack

$50 minimum
WAYS TO GIVE:
Mail a check
Bwindi Uganda Children Charities, Inc.
Attn: Ken Johnston
1326 Asher Drive
Keller, TX 76248
The goats will provide milk and nutrition to the kids and also provide a gift at graduation to the families. The chickens will provide eggs to help provide protein in the children's diet. As you probably know, we now have a nurse at the school to help with the health of the children and she is doing a wonderful job. We need to help her buy more medicine and more food for the children. Only you can make it happen!
In Him,
Ken Johnston
Co-Founder